SUPPORTING INDEPENDENCE BY IMPROVING QUALITY OF LIFE

3 Rivers Mental Health Center is a licensed Mental Health Center providing services in Missoula, Montana and the Bitterroot Valley. We're focused on individuals' independence, choice, and dignity.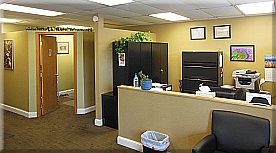 3 Rivers Mental Health Center offers a wide range of mental health support services. All of our services are deeply rooted in our commitment to client service. 3 Rivers staff works with clients, client's family, friends, and support systems to help clients maintain and improve their quality of life. We do this with the understanding that as a person's quality of life increases, the symptoms of mental illness and stress decreases and people live healthier, happier lives with dignity and independence.

A healthy, happy, fulfilled life for each of our clients is our greatest goal. All of us at 3 Rivers believe deeply in our mission statement which is: To support independence by improving the quality of life of the clients we serve. 3 Rivers Mental Health Center is founded upon a fundamental belief that the lives and experiences of people with mental illness are just as valid as those of people without mental illness. Our staff works tirelessly to therapeutically meet our clients where they are at in their lives, without preconceived expectations, or any desire to control and to help those people develop their own life's goals and work to realize those goals.

We provide Adult Case Management; Medication Management; Out Patient Therapy; Adult Group Homes (Missoula - 16 bed home and Butte - 8 bed home); Adult Foster Care; Mental Health Assessments and Diagnosis; Representative Payee Services; Support with Activities of Daily Living; support and advocacy for people with mental illness; an Intensive Community Based Service program which can include face to face medication reminders or medication prompts; a work program and many mental health groups.